€50 000 GTD KNOCKOUT SUPER BOUNTY
Look out for our new €50 000 GTD Knockout Super Bounty tournament on Sunday, the 31st March. Buy-in €110 - Get a 50% bounty (€50), for every player you knockout!
You can satellite your way in from just 11 cents throughout March or get an entry ticket by winning one of our 7 special freerolls. Play one raked hands within the last 24 hours in order to enter the freerolls we'll run each day from 24th-30th March at 18:00.



Qualifications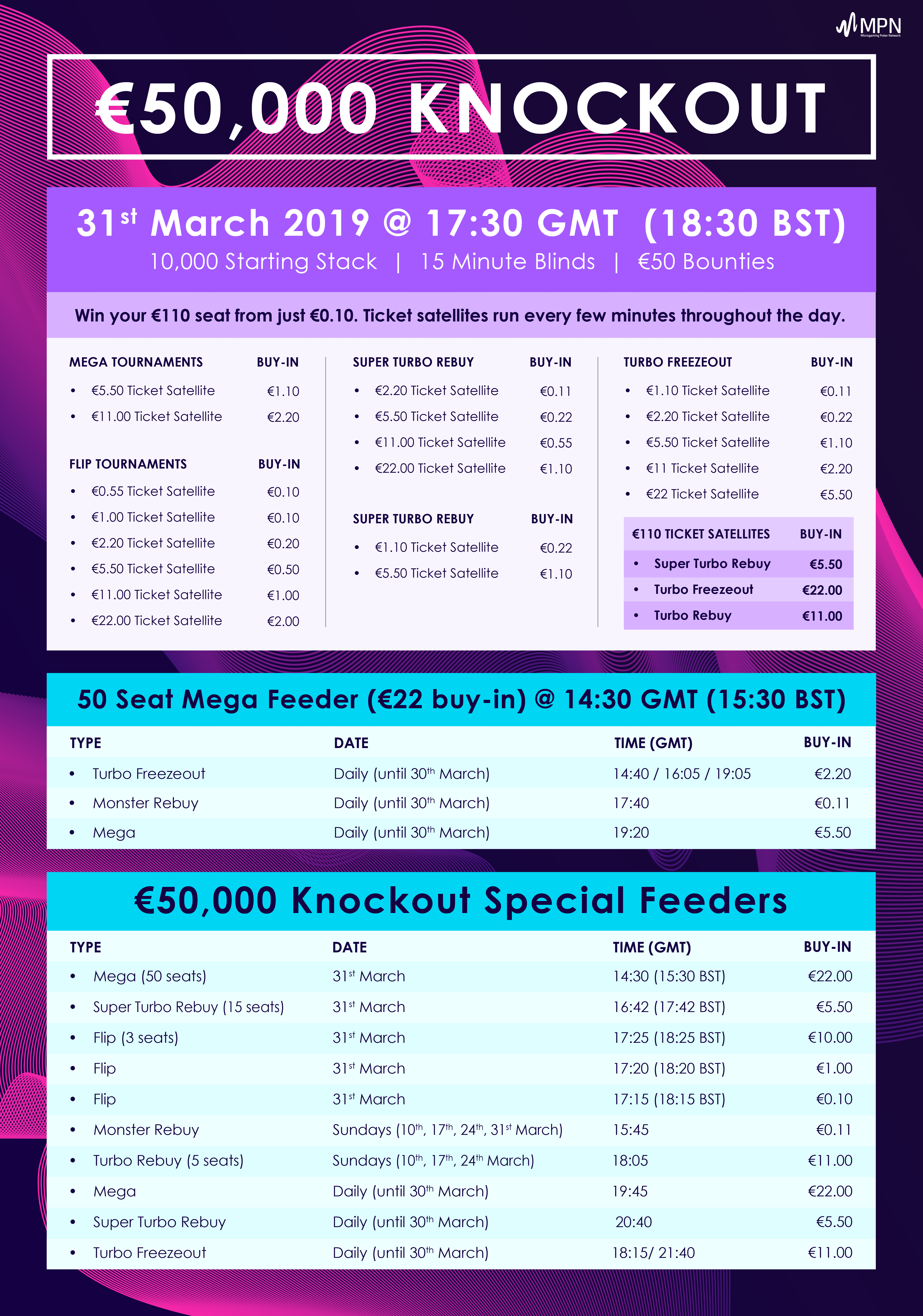 Enter but not cash in the €50 000 Knockout? You'll get automatically registered for a flip tournament at 19:30 on 3rd April that will give away online tickets totalling over €800 for our next UCOP tournament series in April.
Terms and Conditions